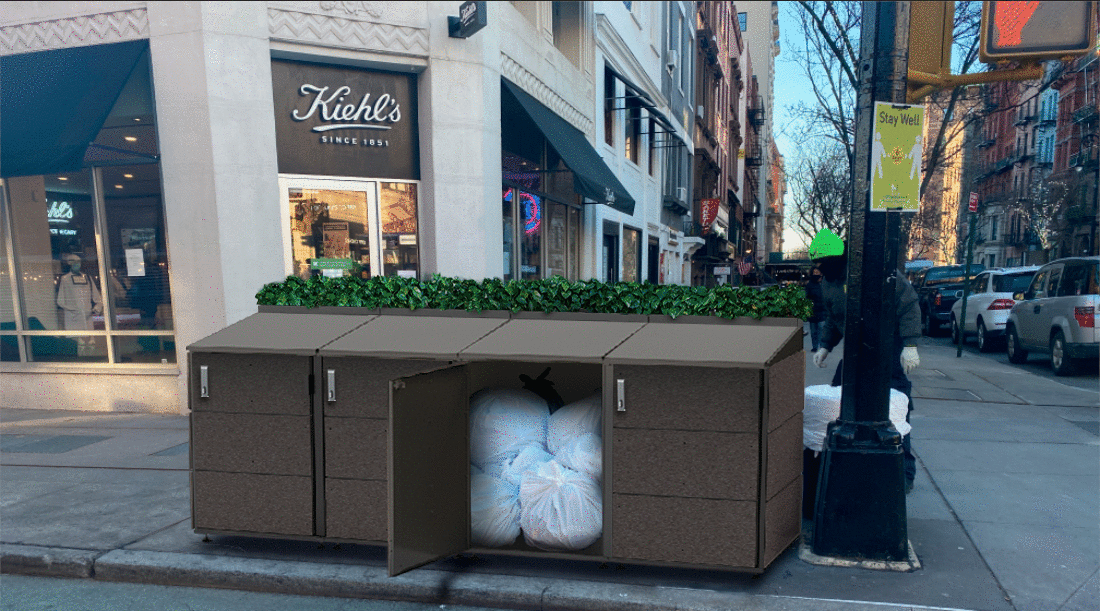 Clean Curbs for New York Business Improvement Districts
A DSNY Pilot to keep commercial trash off sidewalks.
What is Clean Curbs?
Through the DSNY pilot program, Business Improvement Districts (BIDs) can apply for the opportunity to have sealed, on-street containers for their trash and recycling storage, which will reduce their need to set out bags of recyclables and garbage for collection on City sidewalks.
What is CITIBIN?
CITIBIN makes modern, commercial-grade outdoor enclosures for trash & recycling, sheds, package delivery, stroller parking, and more.
Founded in 2012 and run by a wife-husband team, CITIBIN is based in Brooklyn at Industry City and was proudly certified as a NYC woman-owned enterprise in 2020.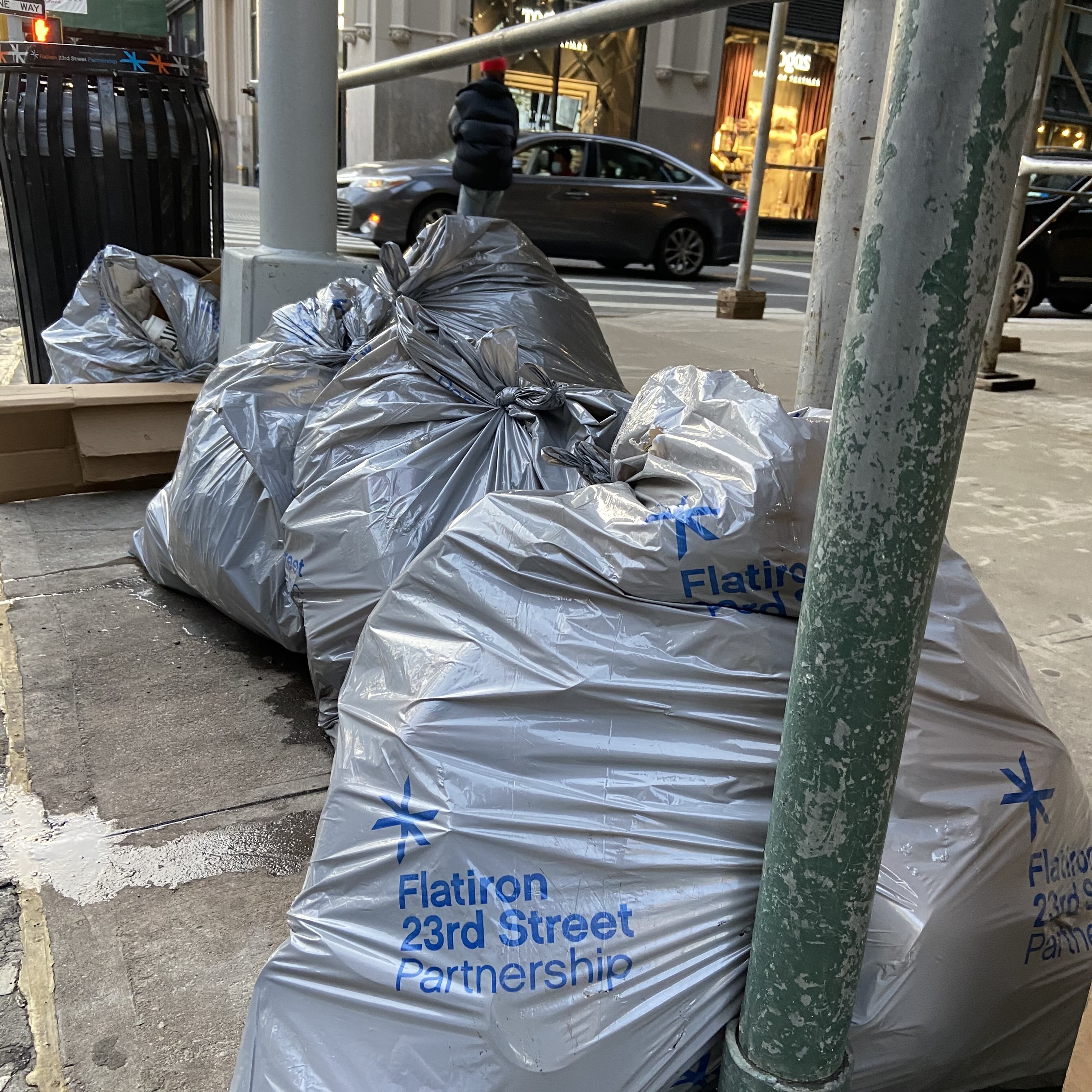 Clean Curbs can be used for BID trash picked up by DSNY, or for commercial trash picked up by haulers.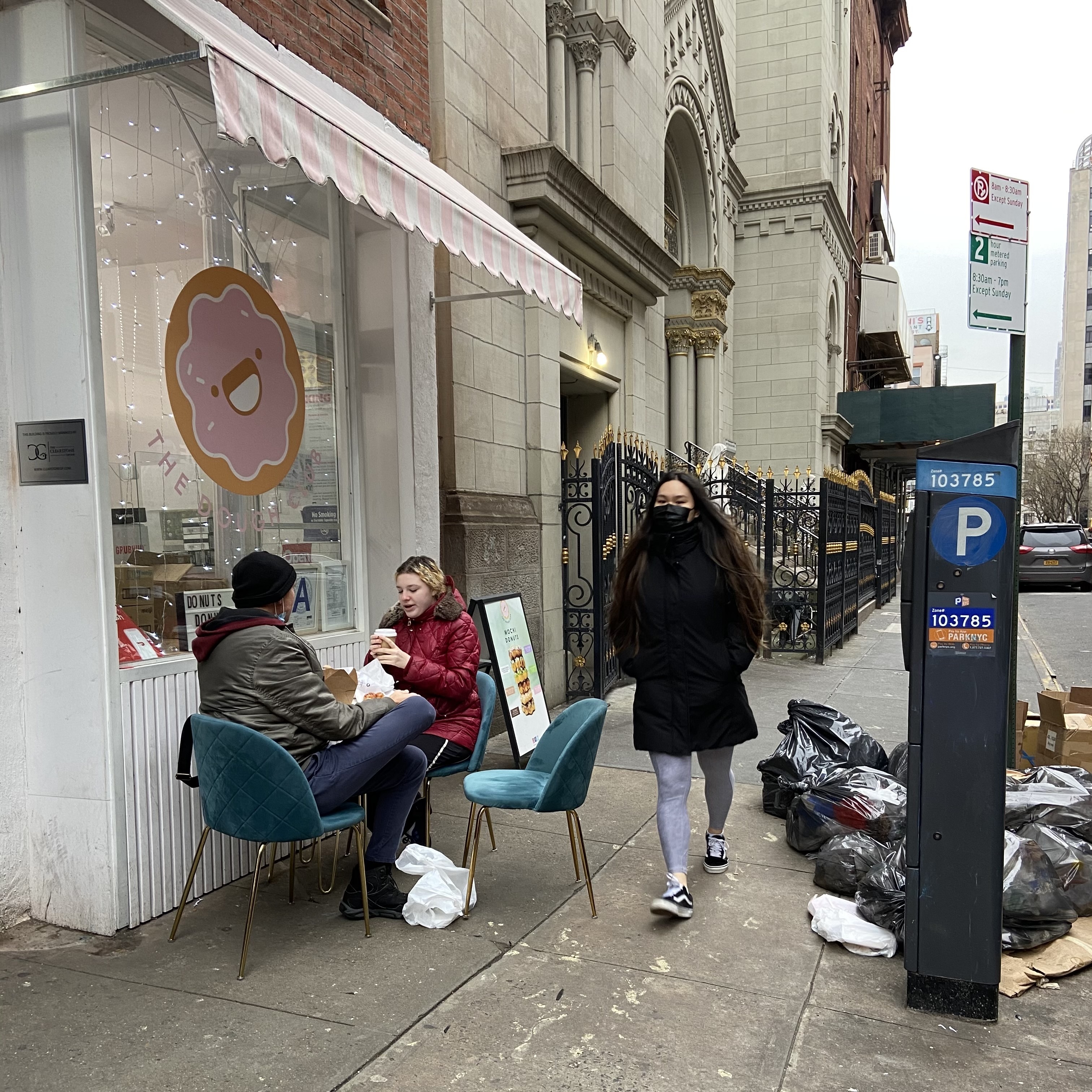 Sidewalk trash is bad for pedestrians and diners.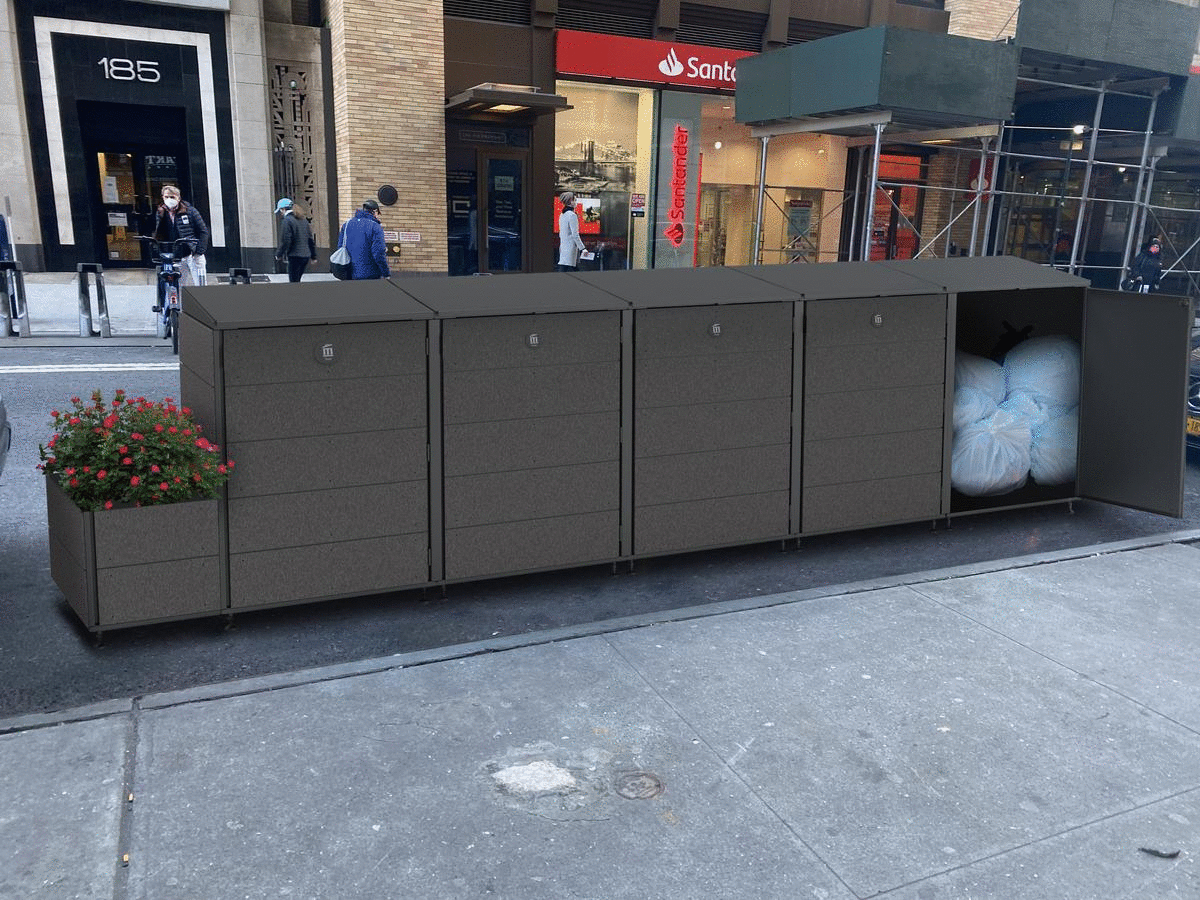 Rendering of a trash enclosure that could fit in one parking spot. Containerization takes trash off the sidewalk. And with planters, adds a touch of green.
Clean Curbs Requirements
Clean Curbs program information and requirements are available on the DSNY web site, here.
CITIBIN is uniquely qualified to satisfy the Clean Curbs program requirements. Our trash sheds are fully enclosed, non-flammable, and rodent-proof. Built with bamboo and aluminum, sustainable materials that are ideal for long-term outdoor use.
The application (here) looks to be straightforward. We can help with documentation, renderings and photographs, such as these:


Clean Curbs Pilot
We're doing a pilot with existing inventory in Spring 2021 for BIDs and businesses that want to move ahead with Clean Curbs right away. Pricing for the pilot includes an exclusive BID discount, and volume-based pricing.
We've worked with our local BID (Fifth Avenue BID) to design space-dividing planters that meet Open Streets safe dining requirements and are excited to work more with BIDS on public space beautification.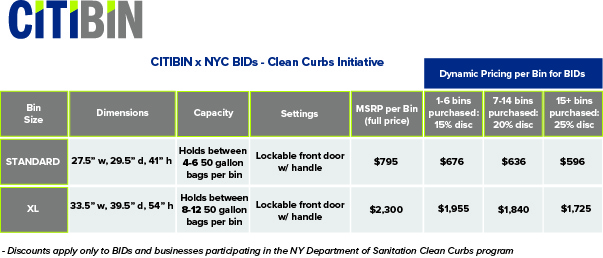 Through the DSNY pilot program, Business Improvement Districts (BIDs) can apply for the opportunity to have sealed, on-street containers for their trash and recycling storage, which will reduce their need to set out bags of recyclables and garbage for collection on City sidewalks. New York Department of Sanitation
The cost of purchasing, installing, maintaining, and removing the container(s) are solely the responsibility of the commerciall entity or BID. New York Department of Sanitation